Accurate 2200 Smokeless Powder (1 lb.)
Product Overview: Accurate 2200 Powder
Accurate 2200 Powder in stock now is ideal for progressive reloading machines and has become a varmint favorite. 2200 powder arrived as a result of increasing demand for small-bore propellant with high performance. This is an excellent choice for numerous cartridges including 6.5 Grendel, .223 Remington, and 6.8 SPC.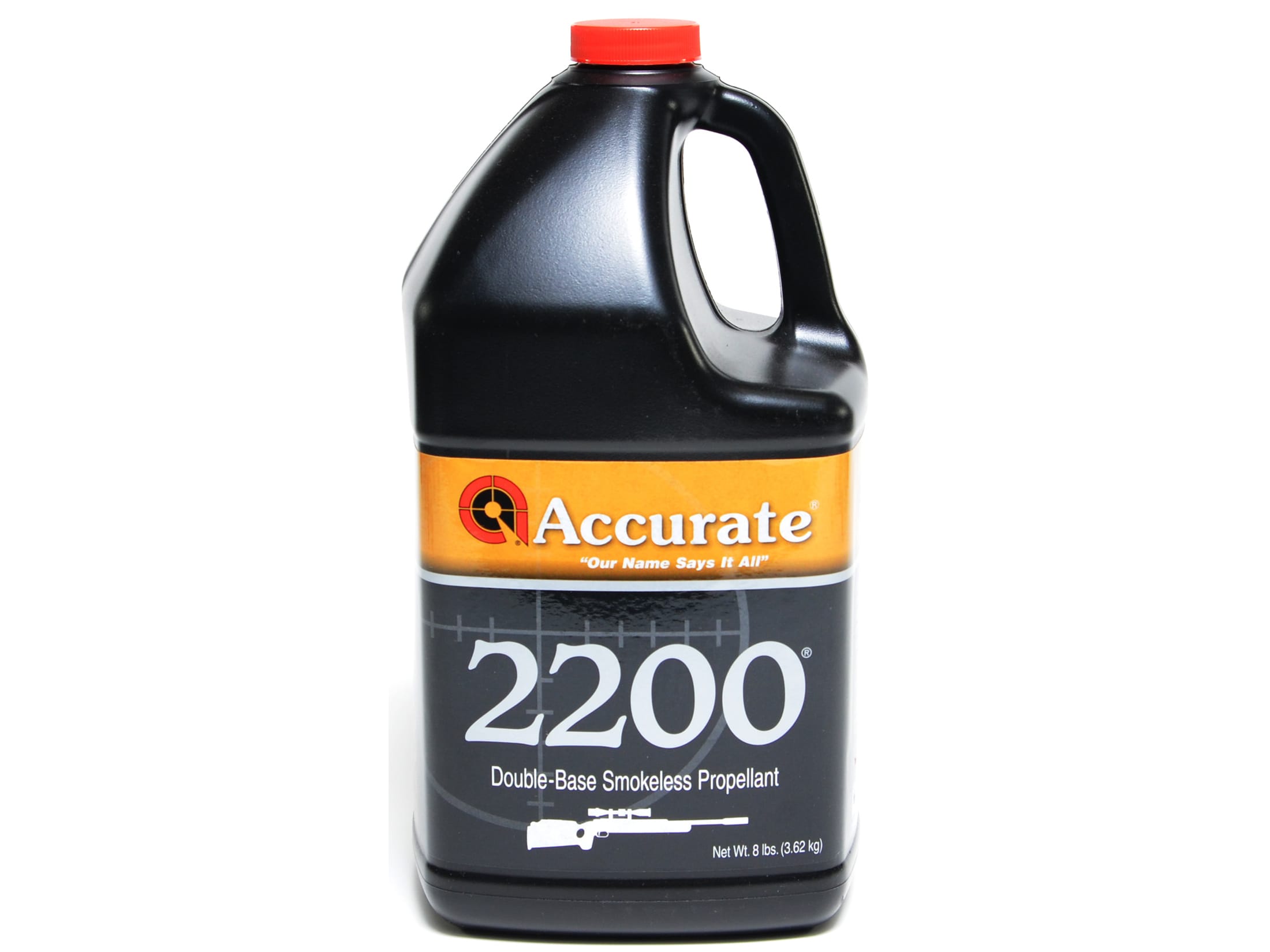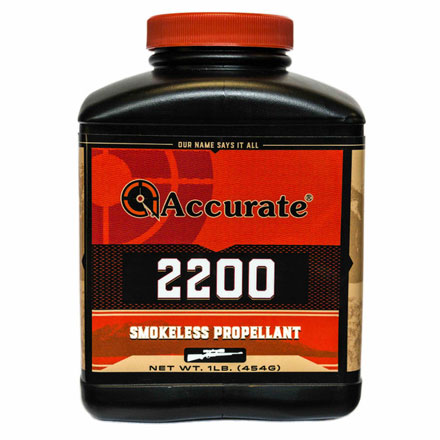 Warnings from the Manufacturer:
Do not exceed the loads displayed in the reloaders guide.
Never mix any two powders regardless of type, brand, or source.
Never substitute any smokeless powder for Black Powder or any Black Powder substitute.